While checking out the writing app Ulysses recently, I stumbled across Setapp, a subscription service for Mac apps. It gives you access to a big bundle of fully licensed apps you don't have to buy/subscribe to anymore.
Since Ulysses alone costs about half the 10$/month I'd pay for the whole Setapp offering, I decided to try it – and quickly found a bunch of goodies I've been meaning to use before, but didn't want to pay the sticker price.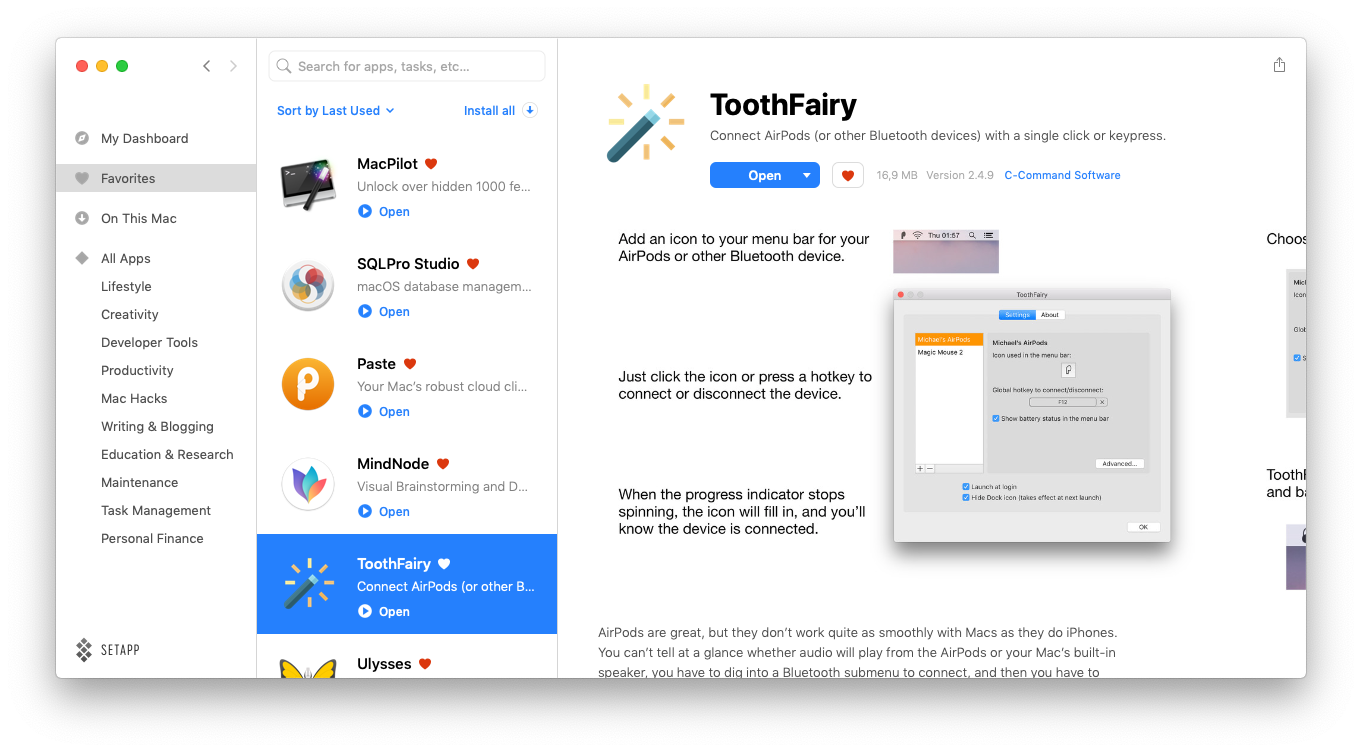 The apps I use now include:
Ulysses (writing, usually 5$/month)
SQLPro Studio (database management, usually 14€/month)
Paste (15$ on the AppStore)
MindNode 5 (I was still using MindNode 2 to avoid the cost of upgrading)
ToothFairy (pictured above, only 3$ on the AppStore, a nice little tool I didn't know before)
Bartender 3 (14€, I used Bartender years ago to clean up my menu bar, great to have it back)
…and mind you, with just the first two apps I'm already paying 50% less than their full prices combined 😊
As a mac user, go and try Setapp for free for yourself.